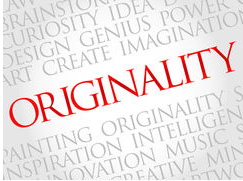 The next prestigious Kearney ELEVATE event takes place this Thursday (September 16th) on the Bateaux London which will take guests on a cruise from The Embankment Pier along the River Thames.
The exclusive ELEVATE events hosted by Kearney, bring together emerging leaders across a range of industries and provide an opportunity for guests to meet, share experiences, and build professional friendships in a relaxed and social setting.  This will be the largest Kearney ELEVATE event to date, with over 200 emerging leaders ready to network, learn and discuss the theme of 'Originality'.
EV8 Technologies is one of just six innovative organisations invited to showcase their creative and original approaches to sustainability:
Bees for Refugees is an environmental conservation organisation which introduces beekeeping as a craft and therapy to refugee and local communications in London while helping the UK's native black bee population to flourish.
Notpla is a sustainable packaging start-up creating seaweed-based packaging solutions that disappear naturally (and literally!).
Craig Black is an independent Scottish designer who will be creating a mural in real-time while discussing hot topics with guests.
Softools is the world's most powerful zero-code web-application platform which includes 'best practices' within the most critical operational processes
The EV8 Technologies team will be demonstrating the recently launched EV8 Switch mobile app which helps petrol and diesel drivers make an informed choice about how an electric vehicle could work for them.