Products & Services
EV8 enables us to build new propositions and ecosystem, providing optionality in a shifting mobility landscape.
EV8 Switch
EV8 Switch helps businesses and consumers make informed decisions about their transition from combustion to electric vehicles, simplifying the process by utilising real world driving and vehicle data. Three tailored versions of EV8 Switch are available to address fleet, corporate & staff, and consumer needs.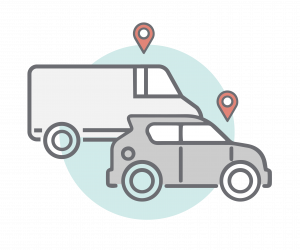 For Fleets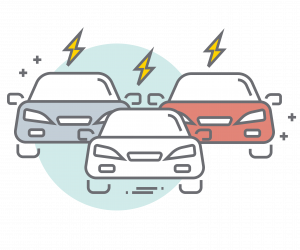 For Corporate & Staff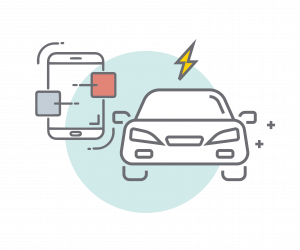 For Consumers
Fleets
EV8 Switch for fleets qualifies if and how to electrify, taking into consideration the charging capacity on site, whilst ensuring fleet operations are not compromised. It provides fleet customers with a detailed overview of total cost of ownership (TCO)savings, emission savings, and individual "Switchability" score. Where required, the fleet dashboard can also include details of salary sacrifice or grey fleet vehicles.
EV8 Switch for fleets includes a white labelled EV8 Switch app adjusted for the Fleet users, coupled with a web platform for Fleet managers. External telematics solutions can also be incorporated, as well as historical data.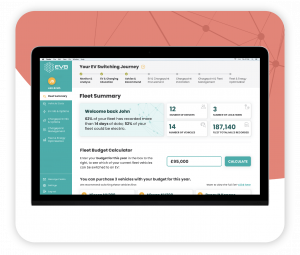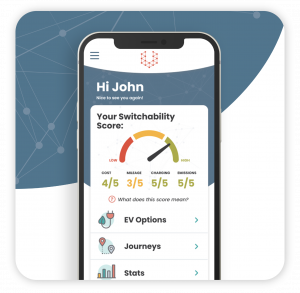 Corporate & Staff
EV8 Switch for corporate and staff allays fears on new technology, targeting deals to the right customers and the foundation for enabling new offering.
This offering includes a white labelled EV8 Switch app for corporate staff and customers, supporting the increased uptake of electric vehicles. EV8 Technologies offers a variety of options from co-branded to a full white label stand-alone application with integration to company vehicle providers.
Consumers
EV8 Switch helps consumers make the right decision about going electric, simplifying the process by analysing user journeys and driving needs, so that consumers can decide whether owning an EV would suit their lifestyle.
A free application is available to download for the UK public, sponsored by NatWest Group and the European Space Agency.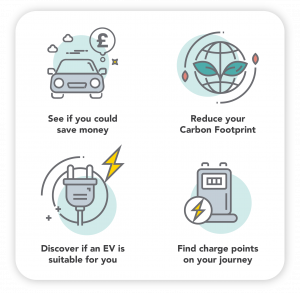 EV8 Live
EV8 Live will allow EV owners to participate in lucrative V2G market mechanisms, helping customers make and save money through vehicle charging, whilst preserving the minimum level of transport utility from their vehicle.
EV8 Live enables users to predict energy demand and therefore optimise the capital needed to spend on the supporting infrastructure, without compromising the way the vehicle is used, maximising cost savings and generating new revenues. By leveraging the insights from EV8 Switch, EV8 Live can help address a range of topics such as smart charging and vehicle to grid.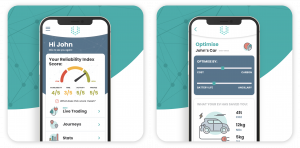 Data and Insights
EV8 Technologies supports customers along the end-to-end value chain with its integrated Software as a Service (SaaS) platform for consumers and fleets.
Highly valuable datasets, including SaaS data subscriptions, insights, one-off data packets of data collected across the whole end-to-end service offering, made available through EV8 Switch can have significant value for EV8 Technologies' customers.
Pricing Model