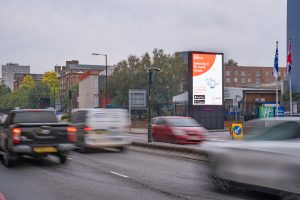 London's Ultra Low Emission Zone (ULEZ) has historically covered the same area in central London that the Congestion Charge does. However, that all changes on Monday 25th October when ULEZ is set to extend up to, but not including, the North Circular Road (A406) and the South Circular Road (A205).
This means that from Brent and Barnet to Lambeth and Lewisham, from Ealing and Hounslow to Redbridge and Newham, all cars, motorcycles, vans and minibuses will either need to meet the ULEZ emissions standards or pay £12.50 a day when driving in the extended zone.
Unfortunately, all areas of London currently exceed the legal limits for pollution, and toxic air pollution is one of the biggest environmental risks to the health of Londoners. ULEZ is acting to help improve this situation operating 24×7 daily with the exception of Christmas Day. And if you drive within the Congestion Charge zone in central London, unless your car is exempt, you'll also need to pay the daily Congestion Charge.
You can avoid these charges by walking, cycling or using public transport. However, if that's not an option for you and you're driving in and around London in a car that's over 6 years old or a petrol vehicle that's over 15 years old, and it doesn't meet the new emission standards, then you will have to pay the daily charge. Even if you make a short trip in the zone driving a vehicle that doesn't meet the ULEZ emissions standards, you'll need to pay. You can use the ULEZ vehicle checker to see if you're affected.
So now might be the time to consider how an electric vehicle or EV could work for you? If you're a petrol or diesel driver then why not download the free EV8 Switch app from the App Store or Google Play this weekend and find out how an EV could fit into your lifestyle.
The easy-to-use EV8 Switch will let you know where your nearest chargepoints are and show which of your car journeys could have been made in a short-mid or long range EV. After 14 days it will show how an EV could save you money and outline the reduction in emissions you could achieve by making the switch. Something to consider this weekend!