Hurray! Hurray! It's Zero Emissions Day!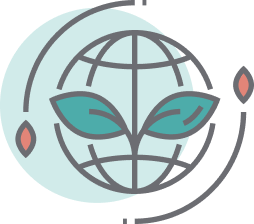 Zero Emissions Day or Zeday has been celebrated on 21st September each year since 2008 and it's when people around the world take steps to 'give our planet a rest'.
The global campaign helps focus attention on emissions and simple suggestions to reduce them include:
Walk or cycle rather than drive
Use energy-saving LED bulbs
If you have a car service it regularly
If you're sitting in traffic turn your engine off
In 2021 we'd add to that – consider an electric vehicle and learn how it could work for you. Download EV8 Switch from the App Store or Google Play and find out how an electric vehicle could suit your lifestyle.
EV8 Switch identifies your 'Switchability Score' and gives you a personalised view of how an electric vehicle would work for you. It outlines the potential financial savings and reduction in emissions. And also advises where your nearest chargepoints are located.
If you are concerned about range anxiety then there are two interesting points to consider. Firstly, according to the Department of Transport there are currently over 25,000 public electric vehicle chargers in the UK and more than 4,700 of these are rapid chargers.
Secondly, an AA survey says that 99% of drivers overestimate the number of EVs running out of charge and the AA hopes to reassure drivers than buying an EV is a reliable option. Drivers surveyed were also asked what they thought the average distance an EV could travel on a single charge was – 25% correctly identified a range of up to 200 miles. While only 16% were expecting less than 100 miles from a single charge.
Learn more here and on Zero Emissions Day 2021 start your own EV8 14 Day Challenge.